Up Your Memorial Day Gourmet Burger Recipe, Grilling Skills
Memorial Day is an official backyard grilling holiday, and it's in everyone's best interest to have a new and improved gourmet burger recipe ready for your gas grill.
Regardless of how effective last year's grilling recipe may have been, you can only go to the well so many times. It's just human nature to grow accustomed — and bored — by the same flavors. That's why it may be time to reinvent the ultimate burger experience on your PGS grill.
Prepare the Perfect Burger Pattie
A terrific burger begins with just the right composition. Don't make the mistake of going super-lean thinking that's what the ultimate gourmet burger recipe requires. An 80-20 hamburger blend tends to come off a gas grill perfectly. Such a ratio tends to make the final burger burst with juice and flavor.
And flavor is an area where even veteran gas grill chefs can get overzealous. A great burger does not necessarily require heavy seasoning. Stick with the basics such as quality sea salt, black pepper, and a little garlic powder. At the end of the day, you want to taste the meat!
With that in mind, form 6- to 8-ounce patties. Make them wide enough that they will slightly exceed the edges of your bun. Burger patties tend to contract, and stout ones leave a lot of bread unaccompanied. Once your patties are formed and mildly seasoned, put them on a covered plate on your grill's side shelf.
Select Memorial Day Gourmet Burger Recipe Toppings
A wide range of toppings that can be crafted on a quality PGS grill. Many of the best ones are also mainstays for gas grills. The ultimate grilling recipe doesn't call on backyard chefs to scour the continent for unusual topping. Instead, reinvent some gas grill preparation techniques. Consider changing up these classic options.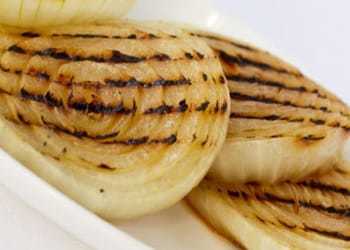 Grilled Onions
Slice a large, sweet onion into complete cross-sections. Lightly brush with olive oil and a sprinkle of sea salt before placing on your gas grill grate. Cook over medium heat, turning only once and spatula to a waiting plate on your side shelf intact.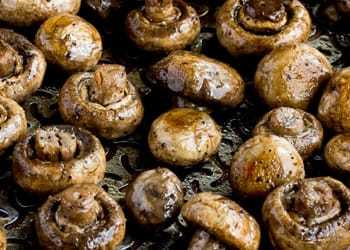 Grilled Mushrooms
It may seem counterintuitive for a grilling recipe but consider using a small cast iron skillet to prepare your mushrooms. Select large stuffing mushrooms and slice them into thick, half-inch cuts. Season with salt, pepper, and coat the skillet with olive oil. Don't cook until soft. Allow for a modestly firm mushroom texture. They'll seem meaty on your final burger.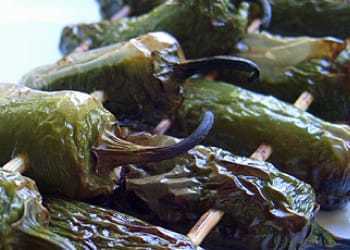 Grilled Jalapenos
If you enjoy a little kick to your gourmet burger, Jalapenos can provide plenty. Rather than grill directly on the gas grill grates, consider skewering them and utilizing a rotisserie burner. This accessory ranks among the top game-changers for outdoor grilling lovers. Close the lid and check every 3-5 minutes. The Jalapenos should be black and blistery when cooked to perfection.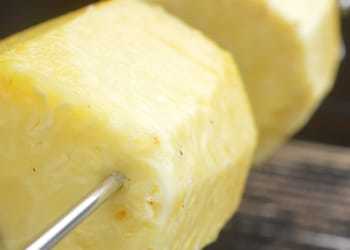 Pineapple Slices
As mentioned above, the rotisserie burner can be an absolute game-changer. With this PGS grill accessory, you can pre-cook a whole pineapple and lock in the naturally sweet juices. If you haven't enjoyed a rotisserie cooked pineapple, think about how juicy chickens are when prepared in this fashion. You can also slice and give them a quick sear directly on the grates for that distinctive grilled flavor.
Tips for Completing the Ultimate Gourmet Burger Recipe
This Memorial Day, a memorable gourmet burger recipe often comes down to having a high-quality gas grill and employing some eye-raising techniques. These are some methods that you can use to take an excellent burger to the hall of fame.
Burger Technique: Cook your wide burger patty over medium heat. Wait until it has reached the point of being thoroughly cooked through on one side before flipping. By flipping a burger only one time, you may gain an edge in locking in juices.
Topping Technique: With the burger nearing completion, consider opening the gas grill lid, turning off the heat for just a moment and placing topping directly on top of the burger. Cover with a cheese of choice and allow it to meld together. Along with sealed juices, the visual will certainly impress guests.
Bun Technique: Consider using a wide, high-quality bun that allows the wide burger to meet the edges. Burger lovers deserve the full complement of patty and toppings in every bite. Also, consider toasting the bun on a top shelf with the lid closed. At that height, the result is akin to baking the bun. Nothing beats a warm, slightly toasted burger bun.
Experienced outdoor grill chefs are always on the hunt for another way to up their burger game. Perhaps the best way to grow as a chef is to work with a high-quality PGS grill that can be deftly accessorized and take advantage of burger grilling techniques.