Grilling Top Vitamin B6 Foods Provides Immune System Support
Since the outbreak of the COVID-19 strain of the coronavirus, everyday people have become acutely aware that a robust immune system ranks among the best deterrents. Everyday Americans and people around the world are looking for prompt immune system support, and there may be no better way than to infuse your body with foods rich in vitamin B6 and prepare them on a PGS Grill.
The reason B vitamins — especially B6 — provide crucial immune system support is because they are considered first responders. When your body identifies a pathogen, B6, B9, and B12 are sent on a mission to prompt your body to ramp up the production of defense cells to destroy unwelcome viruses. Without sustainable levels of vitamin B6, you lack the immune system support to stave off infectious diseases.
That being said, it's in your best interest to prepare these foods on a quality PGS Grill because that process locks in the vital nutrients that we all rely on for immune system support. These are foods considered high in necessary vitamin B6 and others and a pair of simple grilling recipes to add to your menu.
Turkey: Half of a roasted turkey breast delivers a 4.1-mg dose of vitamin B6. The breast enjoys the most vitamin B6-rich meat on the bird.
Chicken Liver: For those who have not tried chicken livers, they can be quite delicious in a sauté prepared on a PGS Grill side burner. They also rank in the top 10 on many B6-rich food lists.
Fish: Tuna and Salmon rank among the fish with the most vitamin B6. Both also land on many lists of the top-rated vitamin B6 foods overall. In terms of which tuna to select, albacore and yellowfin are recommended. Also, wild salmon general enjoys higher vitamin B6 levels than farm-grown.
Eggs: Regardless of whether you fry or scramble them on PGS Grill with a skillet or create an omelet with healthy veggies, two eggs deliver 10 percent of the daily recommended allowance of vitamin B6.
Beef: Grilling enthusiasts may be happy to know that every cut of beef provides immune system support. If you are looking for a quick boost, steaks, hamburgers, or roasts prepared on a rotisserie grill accessory are perfect. One tip worth noting is that grass-fed beef tends to outpace others because it is usually leaner.
Carrots: This root vegetable rates among the best for vitamin B6. One average size carrot reportedly has a much B6 as an entire glass of milk.
Sweet Potatoes: At holiday gatherings, it's not unusual for the family chef to poll people about potato choices. If you want to amp up our immune system, Idaho potatoes are good, but sweet potatoes have more vitamin B6.
It's important to keep in mind that food preparation has a great deal to do with nutrition retention. Boiled, steamed, or open pan-fried menu options tend to lose vitamin B6 and other valuable nutrients. Grilling, on the other hand, locks in food juices, B6, and other immune system boosters. The following is a couple of simple recipes that you can prepare on your stainless steel gas grill to up your body's defenses.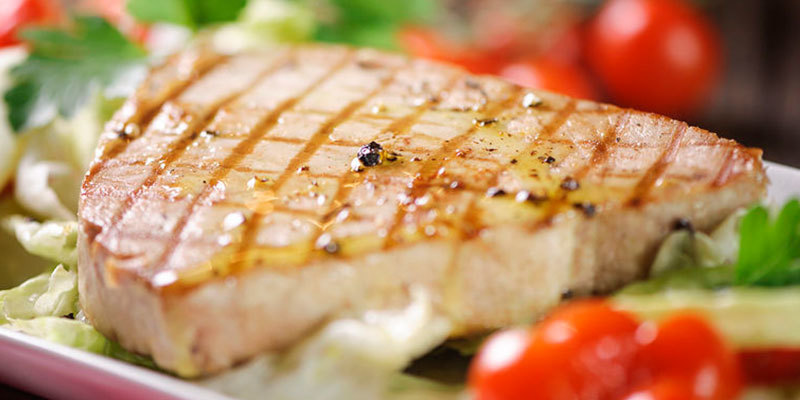 10-Minute Grilled Tuna Steaks
Making a delicious tuna steak on a PGS Grill does not need to be complicated. This recipe calls for simple seasoning and a process that locks in the valuable vitamin B6 while wowing the entire family.
Gather These Ingredients
1-Inch Thick Tuna Steaks
Virgin Olive
Sea Salt
Ground Black Pepper
Set your PGS Grill at a medium-to-high heat level. Apply olive oil to the Tuna steaks and season with sea salt and pepper. Place the tuna on the grill for 2 ½ minutes on each side. When ready, expect the center to be sushi-like, and the exterior seared. It's essential to know that tuna tends to get tough and lose nutrition when cooked to the middle. Serve warm.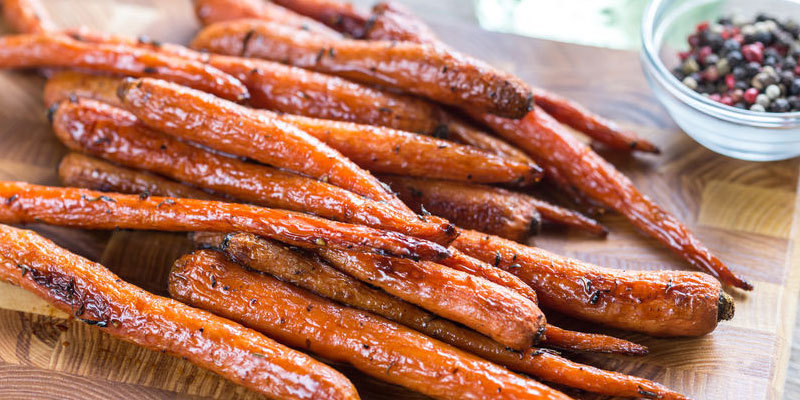 B6 Boosting Grilled Carrots
Since carrots are a top vitamin B6 veggie, there's no better time to indulge in a new grilling recipe. This recipe takes about 10 minutes of cooking time and about 10 minutes of prep. That's important to know if you want to time it with the main protein dish.
Gather These Ingredients:
1 dozen carrots (peeled)
3 Tablespoons of Extra-Virgin Olive Oil
Sea Salt
Ground Black Pepper
1 Teaspoon of Rosemary
Cast Iron Skillet with a Cover
Set your PGS Grill side burner on a medium temperature. Cut the root veggies in half the long way. Dampen the carrots with olive oil in the skillet. Sprinkle with sea salt and pepper to your liking. Then, add the rosemary. Grill for about 5 minutes covered, then turn the carrots and grill for 5 minutes longer. Once they are adequately seared on both sides, serve warm.
There's no better time to be health-conscious, and preparing foods high in vitamin B6 on a PGS Grill will provide excellent immune system support.