Game Day Grilled Chicken Wings
Although steaks, burgers, and veggie kabobs remain crowd-pleasers, creative chicken wing recipes may be best suited for Super Bowl Sunday. The game will run more than three hours and feature an all-star halftime lineup that includes Dr. Dre, Snoop Dogg, Eminem, Mary J Blige, and Kendrick Lamar.
It's essential for fans to avoid getting too full, too quickly, and dozing off late in the fourth quarter. As Buffalo Bills and Kansas City Chiefs fans witnessed during the NFL Divisional Round, 13 seconds can be an eternity in pro-football. Perfectly grilled chicken wings are a delicious opportunity that allows guests to pace their protein intake, even if the game goes into overtime. Consider making Super Bowl Sunday wings worthy of a Lombardi Trophy.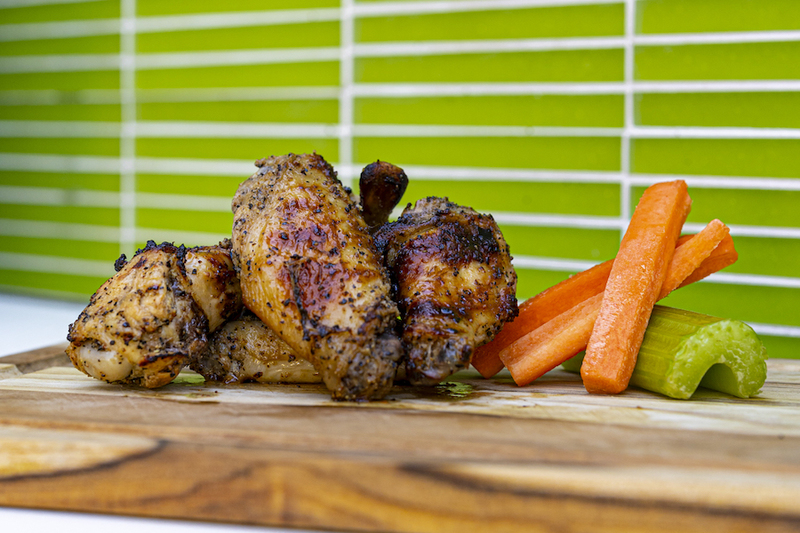 Here's the Rub on Lemon Pepper Seasoning
Outdoor grill fans can orchestrate a precision scoring drive by installing an unstoppable Lemon Pepper Seasoning package. A go-to favorite across the Southern States, these rubs are packed with the flavor. Using a flare-resistant defense such as a high-quality stainless steel outdoor grill ensures your wing play is executed with perfection. Lemon pepper wings are fast-emerging as a darling across the U.S and Canada. As a Super Bowl Sunday offering, they rank right up there with a first-round draft pick.
Lemon Pepper Wings
1 Lb chicken wings
Lemon zest
2 tbsp of lemon pepper seasoning
1 tbsp of coarse ground black pepper
½ cup of olive oil
Directions: Mix lemon zest, lemon pepper, ground black pepper and olive oil in a bowl. Toss wings in the mixture. Grill wings on med-low heat for 20 minutes.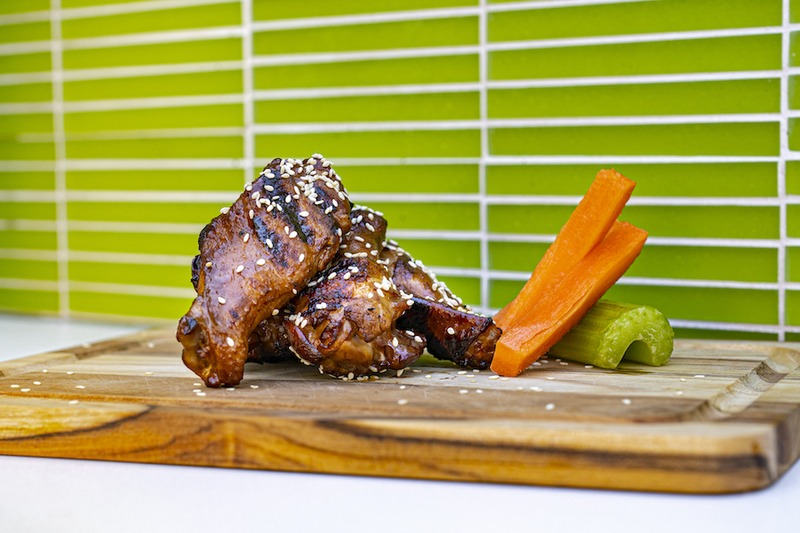 Let's Get Saucy with Sesame Teriyaki Wings
The term "Teriyaki" merges two Japanese words: Teri (meaning luster) and Yaki (meaning grill). It is fitting that Americans will be enjoying Japanese-style grilled chicken wings during the Super Bowl. American football has been played in Japan since the 1930s, and millions of people across Asia tune in for the big game. That being said, saucy Teriyaki-seasoned wings deliver a salty-sweet flavor crafted for select champions.
Sesame Teriyaki Wings
1 lb chicken wings
1 cup of teriyaki marinade
Four slices of pineapple
Sesame seeds
Directions: Mix the teriyaki marinade and pineapple slices in a bowl. Toss the wings in the marinade and refrigerate for at least 4 hours. Grill wings on med-low heat for 20 minutes. Garnish generously with Sesame seeds.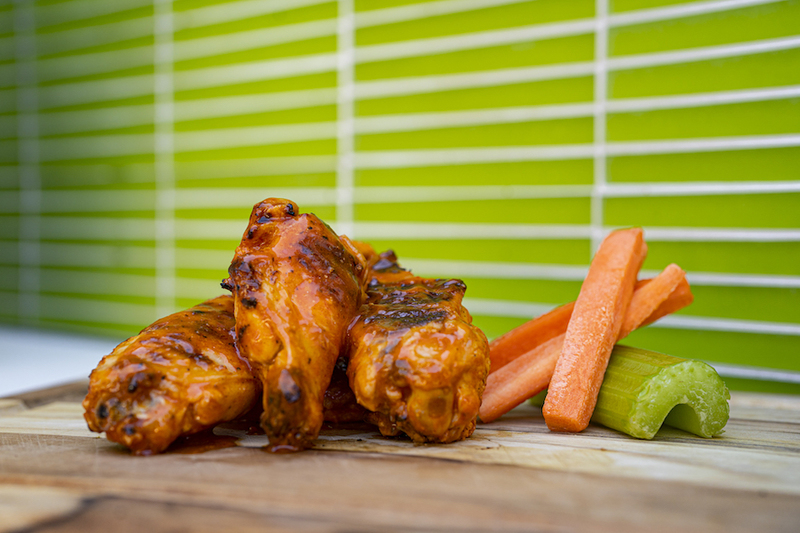 Classic Buffalo Wings to Help Your Focus
Deep-fried Buffalo wings are considered a health disaster. But preparing them on a PGS Grill eliminates unnecessary cholesterol and remains one of the healthy ways to prepare proteins, bar none. Tenderizing them in a buttermilk bath makes the seasonings cling and forms a perfect crust. But completing the end zone-crossing drive on your outdoor patio grill helps increase blood hemoglobin and steady brain function. Grilled Buffalo Wings are not just a delicious classic Super Bowl menu option. They could help calm your nerves when that referee blows yet another call.
Grilled Buffalo Wings
1 lb chicken wings
½ cup of buttermilk
2 tbsp of seasoned salt
1 cup of franks red hot wings sauce
4 tsp of butter
Directions: Mix the buttermilk, seasoned salt, and 1/2 cup of wing sauce in a bowl. Toss the wings in the marinade and refrigerate for at least 2 hours. Grill wings on med-low heat for 20 minutes. Toss the grilled wings in a bowl with the other 1/2 cup of wing sauce and 4 tsp of melted butter.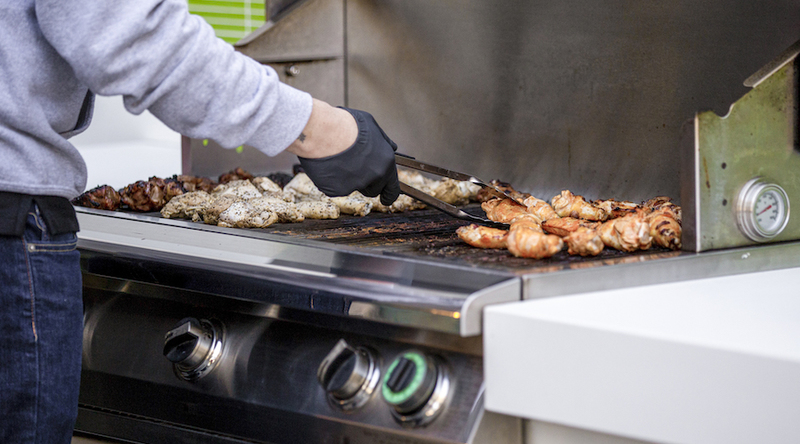 Fire Up A Champion PGS Grill on Super Bowl Sunday
This year's Super Bowl MVP grill honors go to the PGS T-Series model S36T. This primarily commercial stainless steel grill can utilize liquid propane or be tied into a natural gas line. Property managers and resorts favor this T-Series option because it delivers an expansive 720 square inches of direct grill space. Backyard BBQ enthusiasts like it because it hands-off 67,000 evenly distributed BTUs. It can also be accessorized with an indirect rack to keep delicious Super Bowl wings warm during critical third-downs, and red zone plays.
The PGS S36T also comes with a laser-etched control panel for permanent instructions that functions as a grill setting playbook. There is also a PGS FuelStop® ONE HOUR GAS FLOW TIMER built into the control panel. This is a lot like a ref blowing the whistle when the pigskin hits the ground. No one wants a late-hit injury or wasted fuel after the big game is over. We hope your favorite team wins Super Bowl LVI and the three recipes from Grill Master Mario earn you a game ball.