5 Father's Day Grilling Recipes For Lasting Memories
Father's Day gift shopping may seem like a Herculean task because Dad just seems to have everything. You can go in his workshop and count tools, poke through a golf bag, or check out his wardrobe and electronics. If they make it, he's probably got one. But when it comes time to prepare the perfect Father's Day meal, that's much simpler. Dad's love the taste of choice cuts of beef, seafood, veggies, and even rotisserie chickens cooked on a gas grill.
If there's any truth to the saying, "the way to a man's heart is through his stomach," ignite the family's PGS grill and consider these five outstanding grilling recipes. Make this Father's Day gathering memorable and delicious.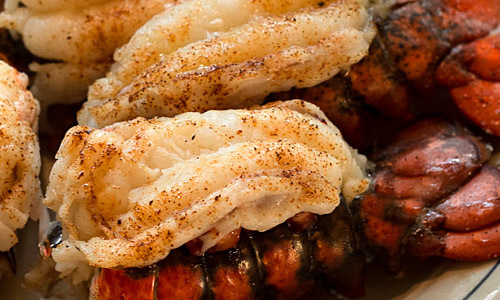 1. Keep Lobster Tails Simple On A PGS Grill
High-end and homestyle seafood restaurants too often try to get fancy with lobster dishes. It's either baked, stuffed, or served in conjunction with other items. The fact of the matter is that people who like lobster, simply like the texture and way it tastes. All the masking and sleight of hand are entirely unnecessary.
Preparing lobster tails on a PGS grill brings you back to the basics of what Dad likes. Consider gentle seasoning over a gas grill that accentuates the lobster's succulence. As they say, Keep It Simple Silly and consider these Lobster Tail recipe tips.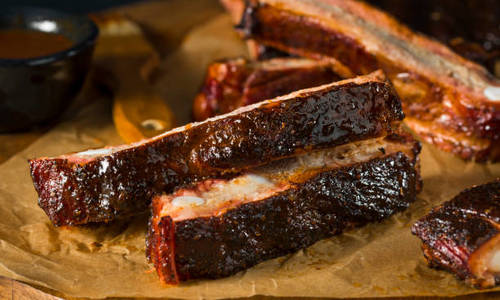 2. Perfect Pork Ribs Grilling Recipes
When crafting a Father's Day menu, it's important to know that a man's rib recipe is no small thing. Families pass grilling recipes down from generation to generation that detail the exact rub ingredients, sauce blends and precisely how ribs are to be perfected. If you are planning to venture into pork ribs this Father's Day, it's imperative you have an eye-opening recipe of your own. This Pork Rib recipe brings an excellent rub and BBQ sauce recipe together with precision tips on how to get the maximum benefit from your gas grill.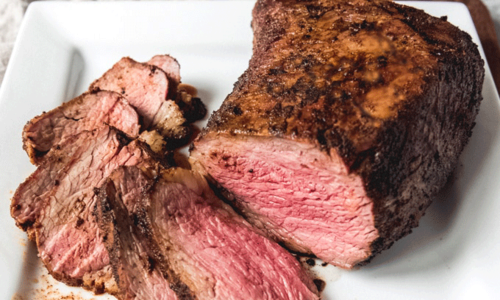 3. Rotisserie Tri-Tip For The Father Who Thinks He's Grilled Everything
The Tri-Tip cut of beef is the 1 ½ to 2 ½ pounds located at the bottom of a sirloin. For ages, that portion was often ground into hamburger or chopped into tips because of its triangular shape. In the 1950s, West Coast butchers started promoting the "Tri-Tip" roast, and it became a popular rotisserie option.
If you have a PGS grill with an infrared rotisserie, it could be a welcome menu experience this Father's Day. Gas grill rotisseries are commonly used for specialty items such as pineapples, kabobs, and whole chickens, among others. This could be a mouth-watering surprise for the Dad who thought he'd grilled everything. Check out this easy-to-make Tri-Tip recipe.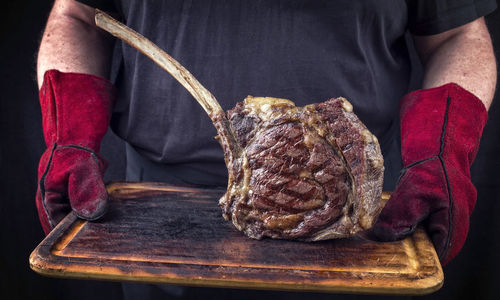 4. Tomahawk Steaks Fit For A Father
The well-seasoned, perfectly seared Tomahawk Steak can be as impressive to the eye as it is to the taste buds. Just one look through your local butcher's display case and you will be in awe. These 30- to 45-pound select ribeye cuts are impressive and perhaps a tad intimidating. You're a long way from burgers and hot dogs when you go all-in with this Father's Day challenge.
But going big league doesn't need to be scary. With the right ingredients for a Tomahawk Steak rub and expert tips on how to deftly use your gas grill, you can pull off a huge Father's Day win. This Tomahawk Steak recipe requires a wide variety of ingredients, but it can patiently walk you through the process.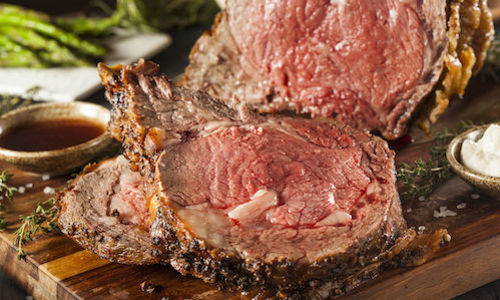 5. Boast A Prime Rib Roast
Some home chefs think a prime rib roast might be just beyond their culinary skills. Nothing could be further from the truth. A 15- to 20-pound prime rib roast requires only about a half-dozen ingredients for seasoning and some simple grilling tips. It is remarkably simple to prepare this entrée on a gas grill and serve al fresco with complementary side dishes. Consider this Prime Rib grilling recipe for Father's Day.
For the father who has every conceivable tie, sweater and electronic device imaginable, a sit-down meal prepared on your family's gas grill couldn't be more perfect. Material items come and go but eating together creates lasting memories.